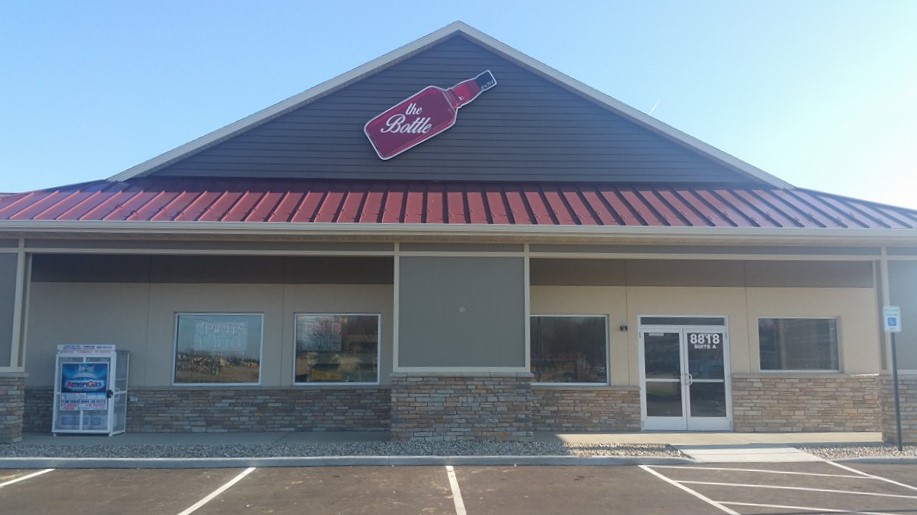 8818 N 32nd St.
Richland, MI 49083
Jobs expected to be created: 1
Jatinder Singh spent many years beside his father, assisting in the business operations of his liquor store, while eventually discovering his own growing passion for the industry. In 2009, the Singh family moved from Colorado to Michigan, where Jatinder's father purchased his store in downtown Kalamazoo. While Jatinder was working in the hospital setting as a surgical assistant, he enjoyed helping out his father when time allowed and soon found a deep interest in learning the fundamentals of the industry. In 2019, an opportunity presented itself where he had the chance to purchase The Bottle in Richland, Michigan, which had only been in operation since 2015. After fifteen years in the medical field, he transitioned into the liquor store industry and found quick success.
"My dad has been in the business for about twenty years now. I had in the back of my mind that I wanted to do this one day, but I didn't know when I would be able to," Mr. Singh shared. "Things change in life, and I was able to get into this business and buy my own store."
To purchase the business and building, Jatinder worked together with Consumers Credit Union and Great Lakes Commercial Finance (GLCF), securing an SBA 504 loan. "It was a great experience, and GLCF helped me a lot throughout the loan process," Jatinder explained. "Everything went as they told me it would. I was very happy with the rate I got, and with the smooth process."
Positioned near Gull Lake, one of the most sought after inland lakes, the location of The Bottle has proved to be fruitful. The revered location, loyal customers, and beautiful building is what inspired Jatinder to buy the operation back in 2019, and business continues to boom. Due to The Bottle being considered a convenience store, it was deemed "essential" under the Michigan Coronavirus Executive Order. Because of this, Mr. Singh was able to continue operations throughout the pandemic and gain new customers while still abiding by the CDC guidelines.
Since his ownership began, Mr. Singh has kept the store profitable and improving, currently holding 4.5 stars based on 131 Google reviews. When asked if he had any advice for others looking to purchase or expand their own business, Jatinder answered, "You should definitely have experience if you are stepping into any kind of business, but if you have done your homework, then it should be smooth." Mr. Singh is grateful for his partnership with Great Lakes Commercial Finance who made his loan process smooth and resulting business success possible.
For more information about The Bottle, visit their Facebook page by clicking here.