If Just Comparing Fees, It's More Cost Effective to Use the 504 Program vs. the 7(a) Program
if the Total Project Costs are $300,000 or Higher!
No matter how small a project may be, the 504 program is always a great choice because it gives the borrower the option to put as little as 10% down and to lock in a fixed interest rate for a 10, 20, or 25-year term. But did you know that when just comparing fees, if the total project costs are $300,000 or higher, using the 504 Program is a clear choice.
504 Advantages:
As little as 10% Down
Lock in a Low Interest Rate for a 10, 20, or 25 year term (see current rates above)
Collateral is usually limited to just project assets
Reduce Bank exposure to 50% of the project total
Bank maintains first priority lien position
Next time you have a project, please give one of our loan officers a call and they would be more than happy to run a cost estimate or loan comparison for you so you can present your customer with the best option.  If 7(a) is the right fit for your customer, EDF can help with the process as well.  To learn more, please call Nik Hoezee at (616) 323-1270.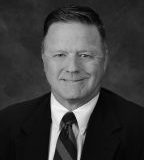 ---
Bradd Pierce
Senior Loan Officer
 M: (616) 304-8881
T: (616) 323-1277
E: Bradd@glcf.org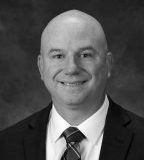 ---
Gar Witkowski
VP of Business Development & Underwriting
T: (616) 323-1275
M: (616) 401-7433
E: Gary@glcf.org