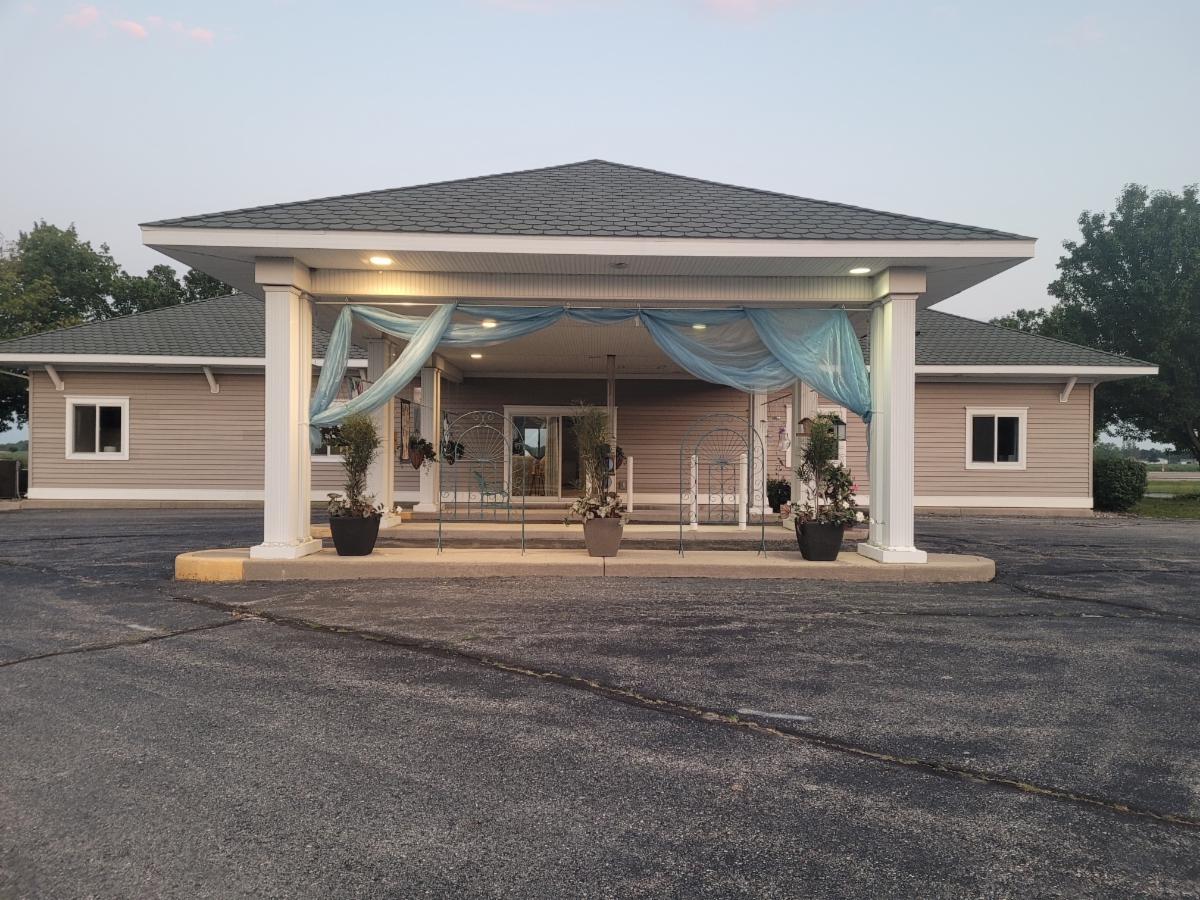 11755 E Bluewater Hwy
Pewamo, MI 48873
Jobs expected to be created: 4
Good Vibes Adult Foster Care is an assisted living facility that focuses on caring for the elderly in a way that maintains a sense of purpose and community. Owned by Marci and Andrew Thelen, the facility houses eight residents and is located in Pewamo, a village about thirty miles north of Lansing, MI. Andrew helps with maintenance tasks when they arise, but Marci is the primary operator of the facility, as Andrew is a farmer and firefighter/first responder by profession.
Marci was raising her three children while completing nursing school and working full-time when her grandparents became sick. Her grandmother went to a nursing home, and her grandfather went to a separate assisted living facility. Marci did not like the facility her grandmother was in, but she loved where her grandfather ended up. He was in an environment of love and inclusion, a sense of comfort that her grandmother was not experiencing at her nursing home. This inspired Marci to open up her own assisted living facility in September of 2021, where she could curate an environment of hope and purpose.
As a Registered Nurse of ten years now, Marci first worked in the emergency room, then moved to OBGYN, and finally to hospice care. She has worked with all spectrums of life and takes wonderful care of her residents at Good Vibes. The facility accommodates eight male and female residents over the age of 65. Secondary handicaps such as insulin-dependent, physically frail but mentally able, post-stroke, and beginning stages of dementia are accepted and monitored frequently to ensure the safety of all occupants.
The daily life of a resident at Good Vibes is one of comfort and care. There are multiple activities, exercise opportunities, and delicious meals provided. Additionally, with five of the current residents practicing the Catholic faith, there is a Rosary recited each day, and the local Priest brings Communion once a week. They also watch Mass each Sunday, establishing a sense of normalcy for the residents. Each resident has also planted their own gardens outside, which they all enjoy tending to.
With the help of Great Lakes Commercial Finance (GLCF), Marci and Andrew were able to purchase a closed former bank branch as the site of their new assisted living facility. This was all possible due to the SBA 504 loan program—a fixed-rate financing program with a low down payment and longer terms. When asked about her experience using the loan program, Marci shared:
"The entire loan process was a positive experience, and GLCF was fantastic. We worked with Union Bank as well, but anytime I had a question, I would actually go to Michelle at GLCF because I found her to be so knowledgeable, friendly, and helpful. I would highly recommend GLCF."
Good Vibes is already at capacity and has a waitlist of hopeful residents, so Marci and Andrew plan to add on four bedrooms with private half bathrooms, creating miniature suites. Since the building formerly operated as a bank, the drive-through portion is still there, and they hope to enclose that space for a living room area. There are exciting things in store for Good Vibes and its residents.
To learn more about Good Vibes Adult Foster Care, visit www.goodvibesafc.com.