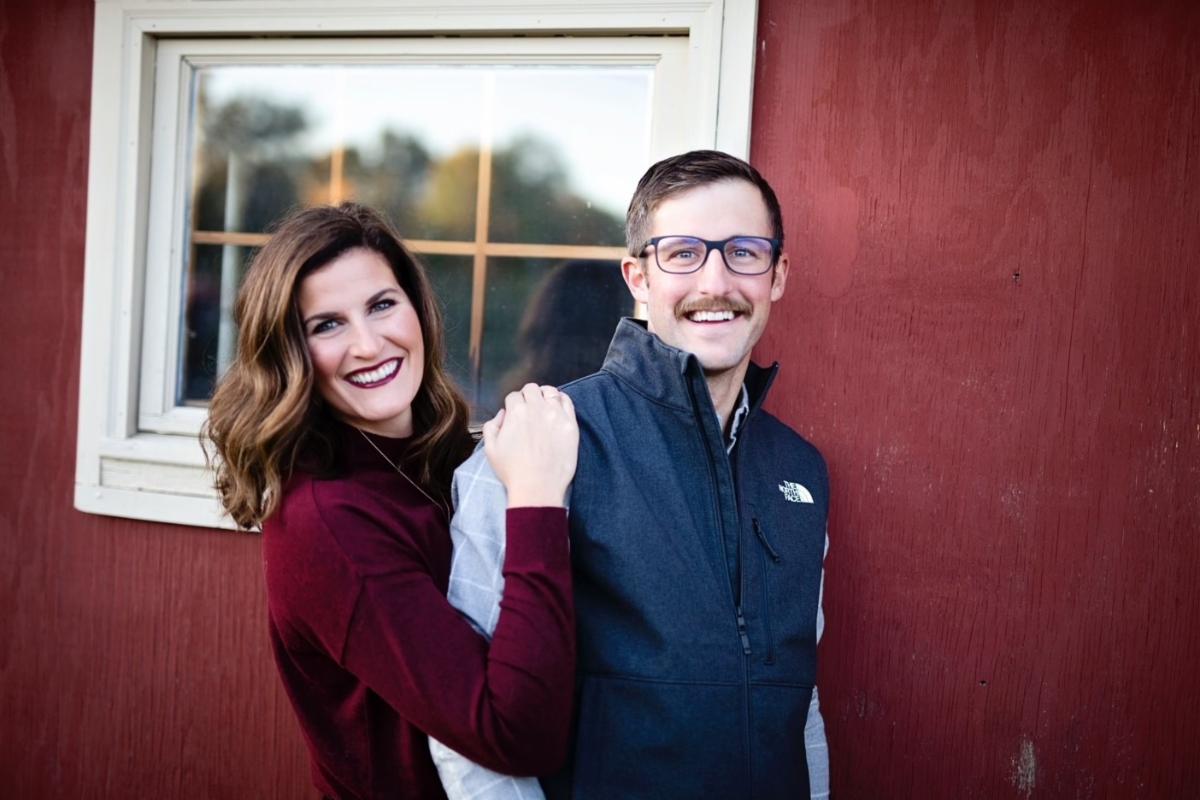 4945 Cascade Rd SE
Grand Rapids, MI 49546
Jobs expected to be created: 3
After many years of preparation and hard work, Dr. Theresa Osmer and Dr. Eric Graf purchased their own building to house their flourishing business, FLOW Chiropractic.  FLOW Chiropractic is located at 4945 Cascade Rd., SE, Grand Rapids, MI 49546.  Formed in 2016, FLOW (Foster a Life of Wellness) offers chiropractic and alternative health care serving Cascade Township and surrounding communities.  Theresa started FLOW independently with a focus on women's health, specifically during the prenatal and postpartum periods.  Although this was a specific demographic that she focused on, Theresa could build up her practice extremely well, expanding into pediatrics before her husband, Eric, joined the team in 2021.
Dr. Eric Graf specializes in athletic chiropractic care, and his passion was sparked while he was a cross-country and track athlete at Grand Valley State University.  Theresa attended Michigan State University for her undergraduate degree and the couple both completed Chiropractic school at the National University of Health Sciences in Chicago, where they met.  With Dr. Graf's already established client base, the transition to becoming a chiropractic team went smoothly, and they decided to pursue purchasing their building this year.  Both specialties complement each other very nicely, and the pair has fostered a wonderful space for their patient's health and healing.
The building the couple purchased, with the help of Great Lakes Commercial Finance (GLCF), was previously a home built in the 1940s.  Situated on the corner of a residential road and a busier main road, they felt that the location offered excellent visibility for their office.  The previous building owners had done a beautiful job remodeling the old home, allowing for very minimal projects that Theresa and Eric needed to complete.  "We looked at a building that would have needed a complete gut job, which was way too overwhelming to think about.  The location we found was such a treasure," Dr. Osmer shared.
The pair worked primarily with Great Lakes Commercial Finance and Mercantile Bank to secure their loan through the SBA-504 loan program.  The main benefits and reasons for using the program are that it provides a lower down payment of 10 percent and the ability to lock in an interest rate for 10, 20, or 25 years.
When asked about the process of securing their loan, Dr. Graf explained, "GLCF was always so helpful if there was a question or anything like that.  It went smoothly, but we had a few little things to work through, and Michelle Vargo, our closing specialist, was always great and helpful in getting us to the finish line." 
After taking advantage of the SBA 504 loan program through GLCF, the couple quickly learned that it was not as intimidating or grueling a process as they expected.  "I think I expected that it would be painful, challenging, and frustrating; it went much smoother than I thought!" Theresa happily shared.
Starting a small business and eventually purchasing a commercial property is a challenging but rewarding process.  Dr. Osmer and Dr. Graf worked extremely hard to pour into their businesses and set themselves up for success when it came time to purchase their building as a pair.  Dr. Osmer offered up some advice for those entering into this world of owning and operating a small business and purchasing a commercial property:
"There are so many nuances of opening a small business.  Having a clear vision so that it is easy to explain to people is very helpful," she explained.  "As a small business owner trying to purchase a property like this…really understand where you are at with your finances at that time.  Understanding how profitable you are, your current operating expenses, and how that would change with owning your own building.  Understanding your financial situation is huge."
Dr. Graf added, "You have to like what you do, too.  It's kind of tongue and cheek, but if you are not enthused, people who are coming in pick up on that, and you will probably not get to a point where you even want to purchase a building."
The new location of FLOW Chiropractic is exactly what Dr. Graf and Dr. Osmer were searching for, and it is the result of many years of determination and hard work.  By utilizing the SBA-504 loan program through GLCF, their dream became a reality.  To learn more about FLOW, visit their website at www.flowchiro.com, and follow their Instagram at @FlowChiroGR to keep up with their latest work and to stay educated on all things health and wellness.