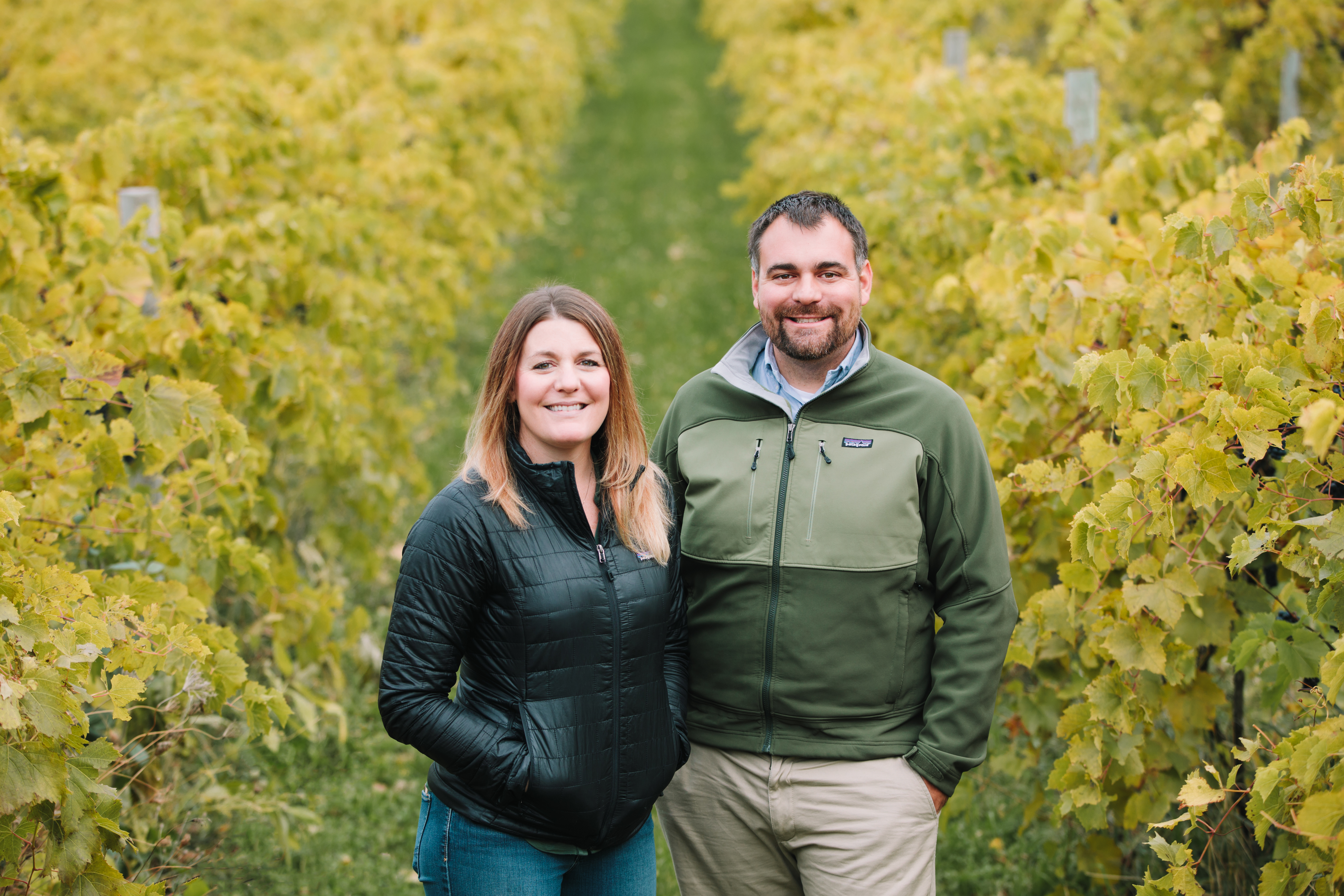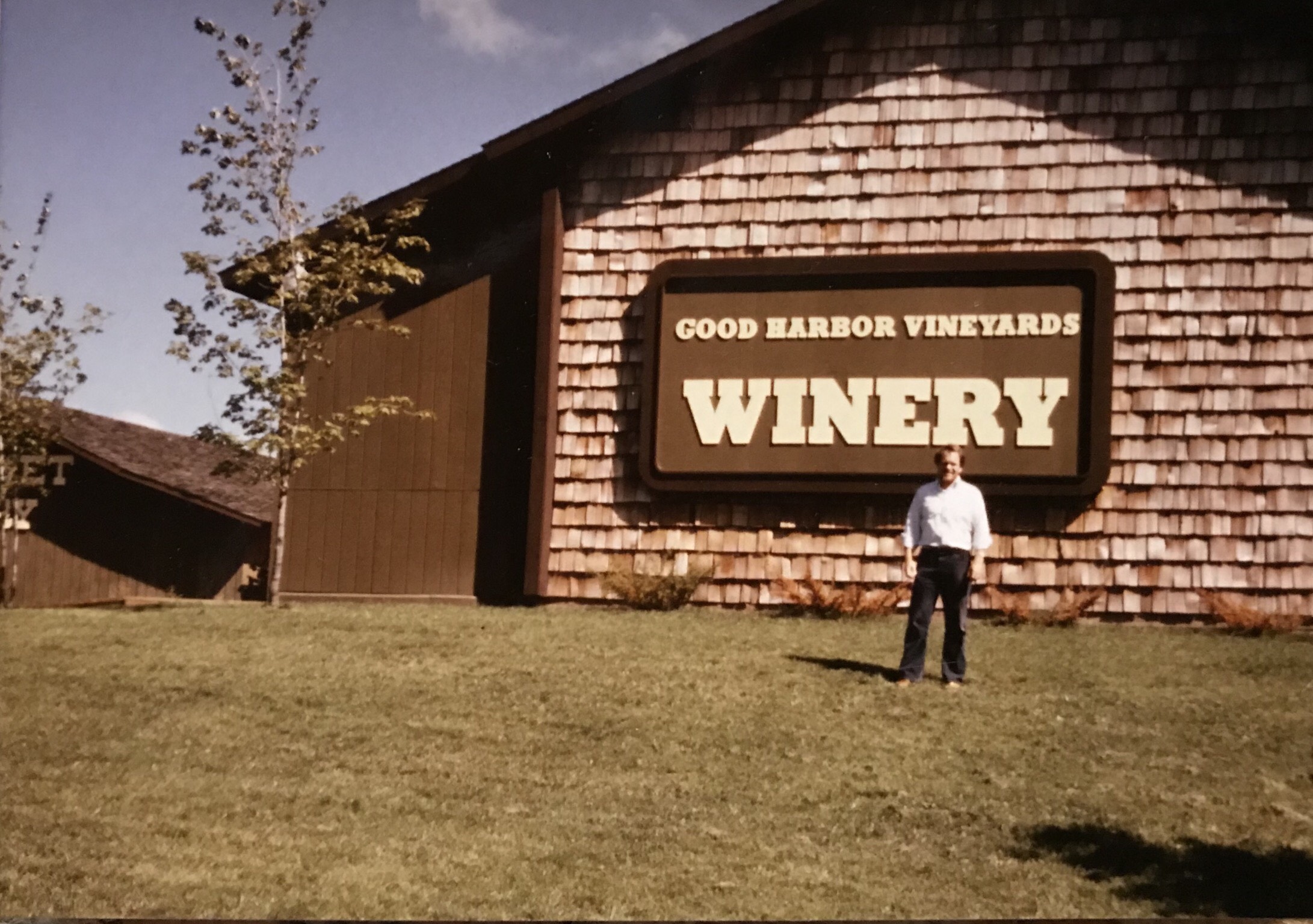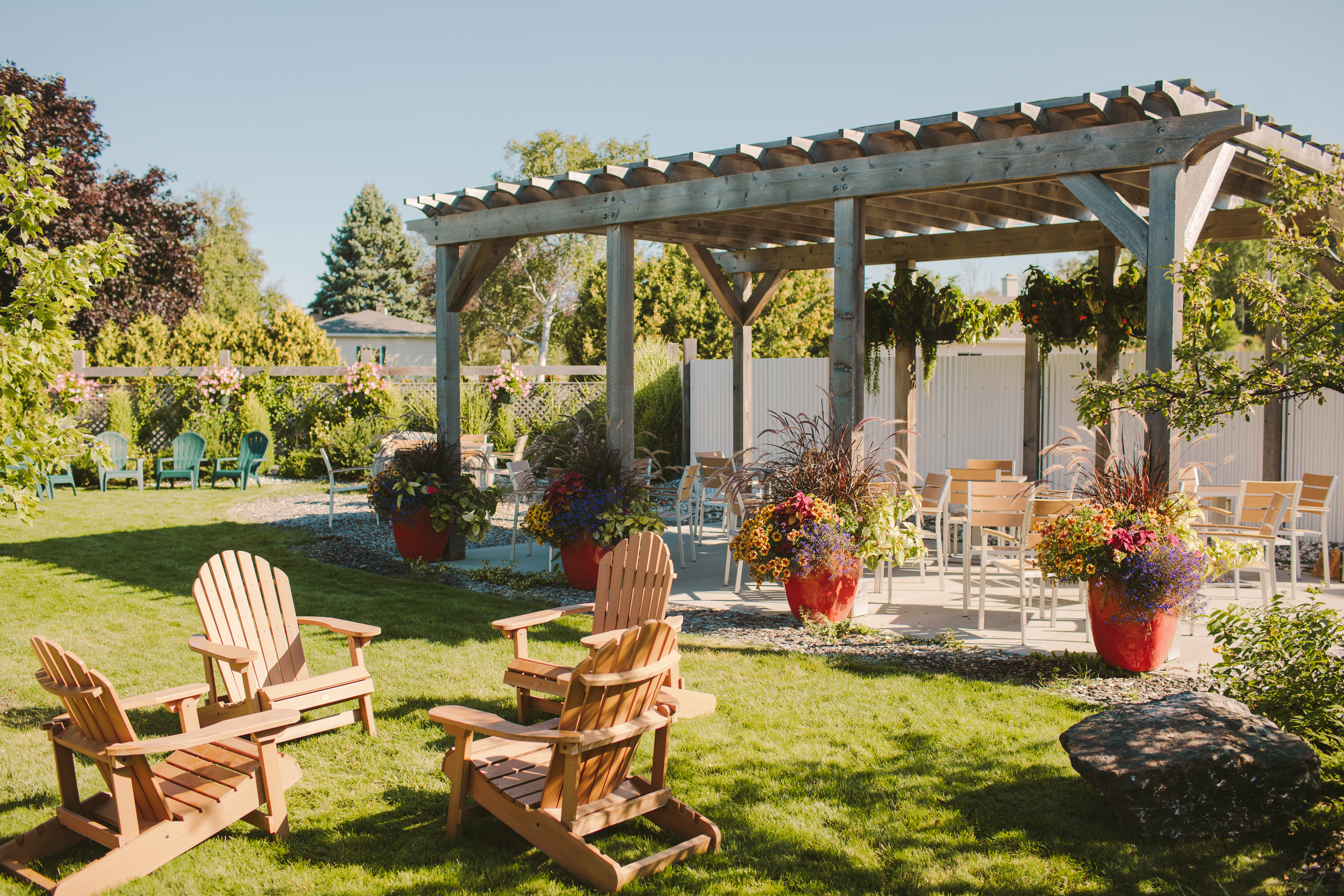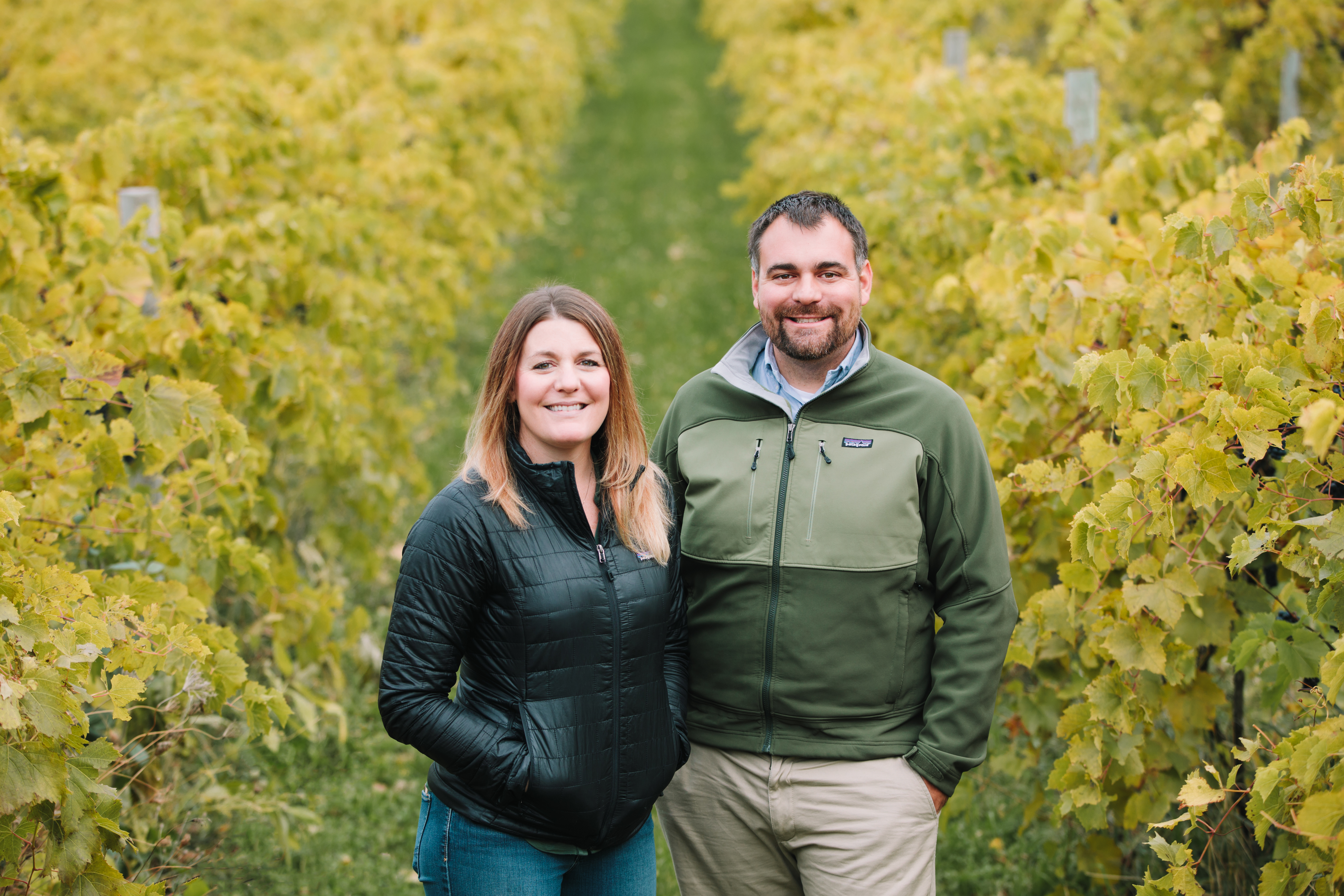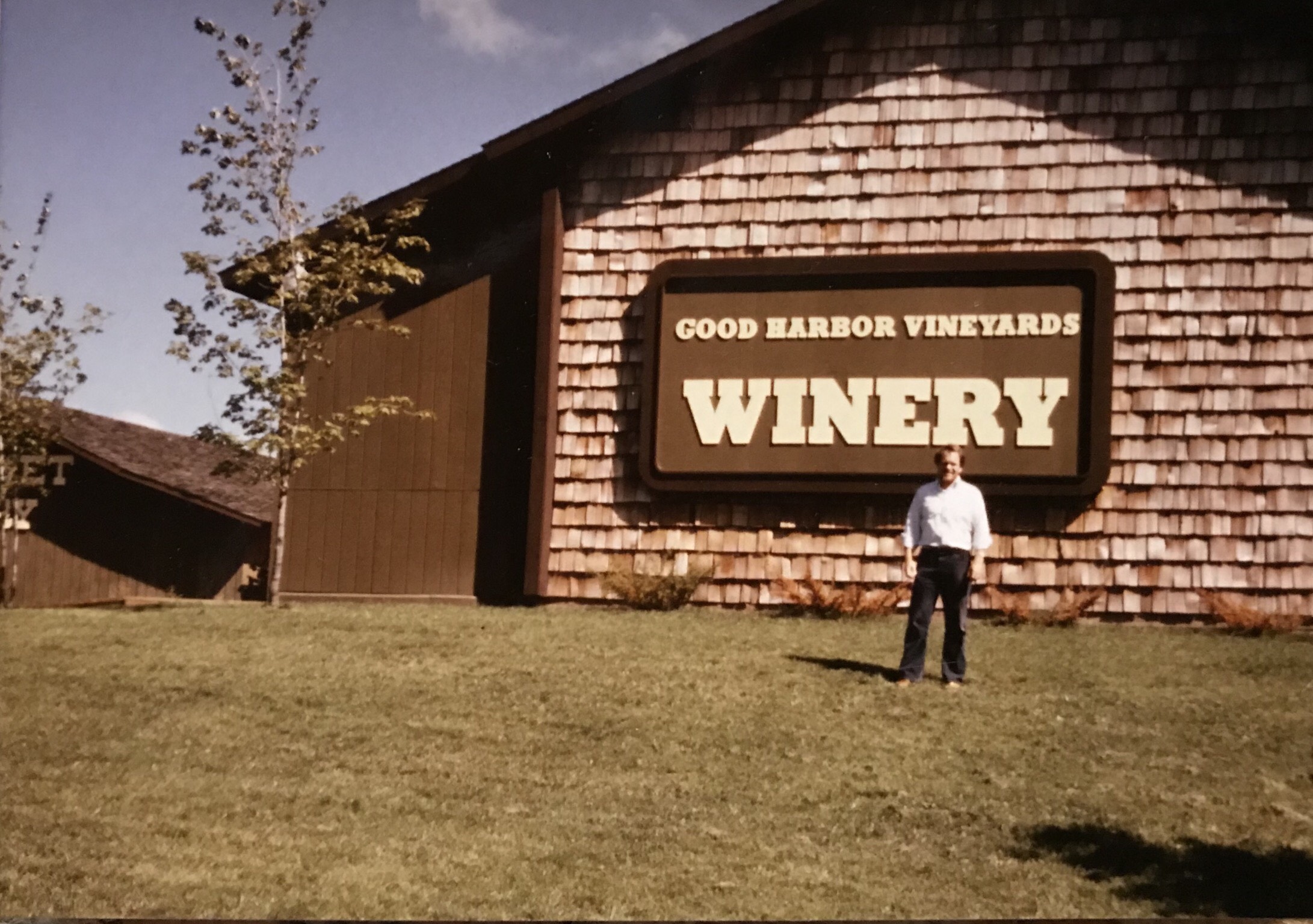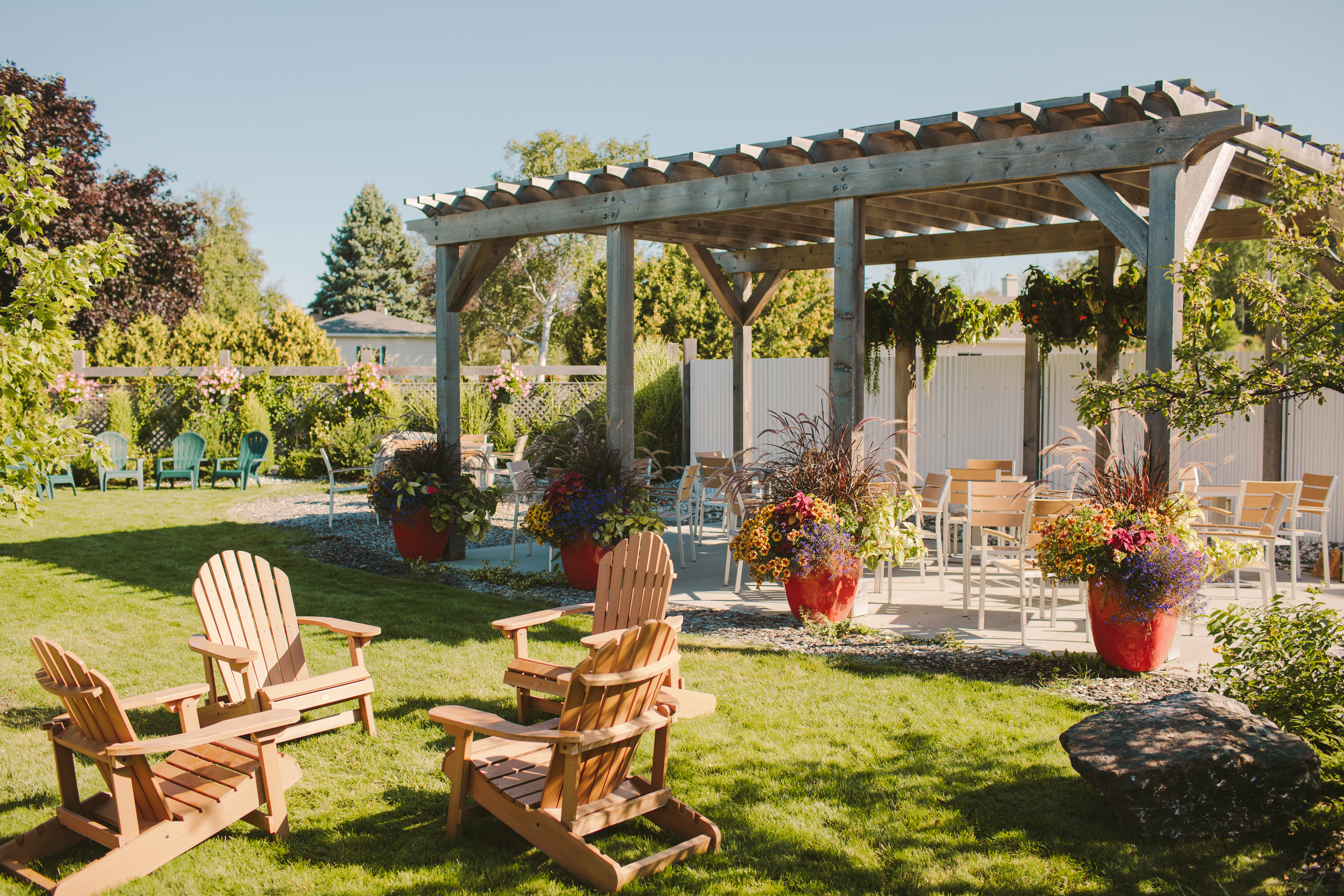 7788 East Horn Road
Lake Leelanau, MI  49653
Jobs Expected To Be Created: 4
Sam and Taylor Simpson's parents have been farming cherries and wine grapes since before either one of them can remember. Started in 1950s, the Simpson family farm has become quite the legacy. It has expanded into its own winery – Good Harbors Winery – in the 1980s and has been thriving ever since. It wasn't until their father passed away, however, that Sam and Taylor became directly involved in the family business. Upon Mr. Simpson's passing, the sibling duo quit their corporate jobs, moved back to the Leelanau Peninsula in Northern Michigan, and began taking over the operation with one vision mind: to see the 65+ year old family legacy live on. What they didn't realize, however, is that they would end up growing the family farm into a destination for travelers and wine lovers throughout the region. And thus, the story of Aurora Cellars begins…
It all started in 2013 when an opportunity to purchase the property that is now known as Aurora Cellars came about. With their preexisting vineyard and farm business busting at the seams, the Simpson siblings knew that this purchase was the next necessary step towards growing the business. "The ability to not only have more production space with Aurora Cellars but also develop another brand was very intriguing," Sam explained. "We knew we were either going to have to expand our facility or take on another property which would help us grow more organically, so it made sense to move forward with the purchase." Because this would be a large transaction, Sam and his sister had no idea where to start.
Sam and Taylor reached out to their Huntington Bank, a bank that the Simpson family has a long history working with, who advised the siblings to use the SBA 504 loan program through the Great Lakes Commercial Finance (GLCF). The banker recommended this program because it would lower any potential risks for the bank, making the purchase more achievable. Through this program, Sam and Taylor were able to purchase Aurora Cellars at a fixed, below-market interest rate with a lower down payment and longer loan terms, allowing them to continue to grow the business throughout the process.
"We have a really good track record of being able to operate these facilities, but banks are still worried about the overall risks of our industry. The SBA was able to provide that security so there was basically no risk at all for them…I don't think we would have been able to get this deal done without them."
Since the expansion, Aurora Cellars has been able to produce more wine in-house for other facilities and wineries throughout the region, expanding their capacity throughout the Michigan wine industry and increasing their overall brand. In addition, they have also hosted a variety of charity events to raise money for different causes throughout the community. "We've created a destination in the heart of Leelanau County where people come to enjoy the property, have special events such as weddings or conferences, or simply relax," Sam shared. "Whether they're enjoying a wine tasting, our beautiful view, or another event, we can now provide them with additional space, more of our own products, and a wonderful experience like never before." Aurora Cellars has taken top honors at the Michigan Wine Competition throughout the past three years, totaling close to 75 metals and 6 Best in Class, and most recently two Jefferson Cups.
Sam's favorite part about owning and continuing on the legacy of his family is focusing on growth, the community, and helping the industry expand. He has spent a large amount of time creating jobs, hiring an additional 15-20 employees and contracting some of their staff year-round. "I have a vision to continue to grow Leelanau County so that it isn't solely a retirement community," shared Sam. "so to be able to expand the industry here and create more jobs is very rewarding."
To visit Aurora Cellars, try some of their wine, or reserve the space for an event, visit their website at https://www.auroracellars.com/.