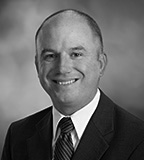 Gary Witkowski is back in Northern Michigan!  After a recent staff change, in addition to his current role of managing the credit and sales departments, Gary Witkowski is back serving the lenders and small business owners of Northern Michigan as Loan Officer! GLCF has been and continues to be the #1 SBA 504 provider in Northern Michigan, and we are excited to have him in the market again. The attached graphic is the main territory we cover, highlighting our loan production since 2007.
"Northern Michigan is a market where I have been providing SBA 504 loan services for the past 16 years.  Over that time, I have structured, processed, and funded over 200 SBA 504 loans, with the SBA loan portion totaling over $86,000,000.  Through these transactions, I have gained extensive knowledge of the SBA 504 loan program and developed many great relationships.  While I have extensive SBA knowledge, I'm also an expert at navigating the SBA process.  Both knowledge and process are critical to a positive experience with SBA.  Additionally, I have a team behind me that is best in class with many years of experience," said Gary.
Gary is very excited to work again directly with colleagues and borrowers in this market, many of whom he has worked with since starting at GLCF in 2007.  Gary looks forward to working with the many lenders and centers of influence he has built trust with since 2007!  Please call Gary at (616) 401-9433 or email him at Gary@glcf.org if you have any questions or want to get started on a project.
Gary grew up in Southwest Michigan and moved to Grand Rapids after graduating from Grand Valley State University. He has degrees in accounting, finance, and has an MBA from Northwood University's Devos School of Management.  Gary currently lives in Caledonia with his wife, Ellen, and two daughters: Anna and Emilia. Outside of work, Gary enjoys spending time with his family, friends and an occasional round of golf.