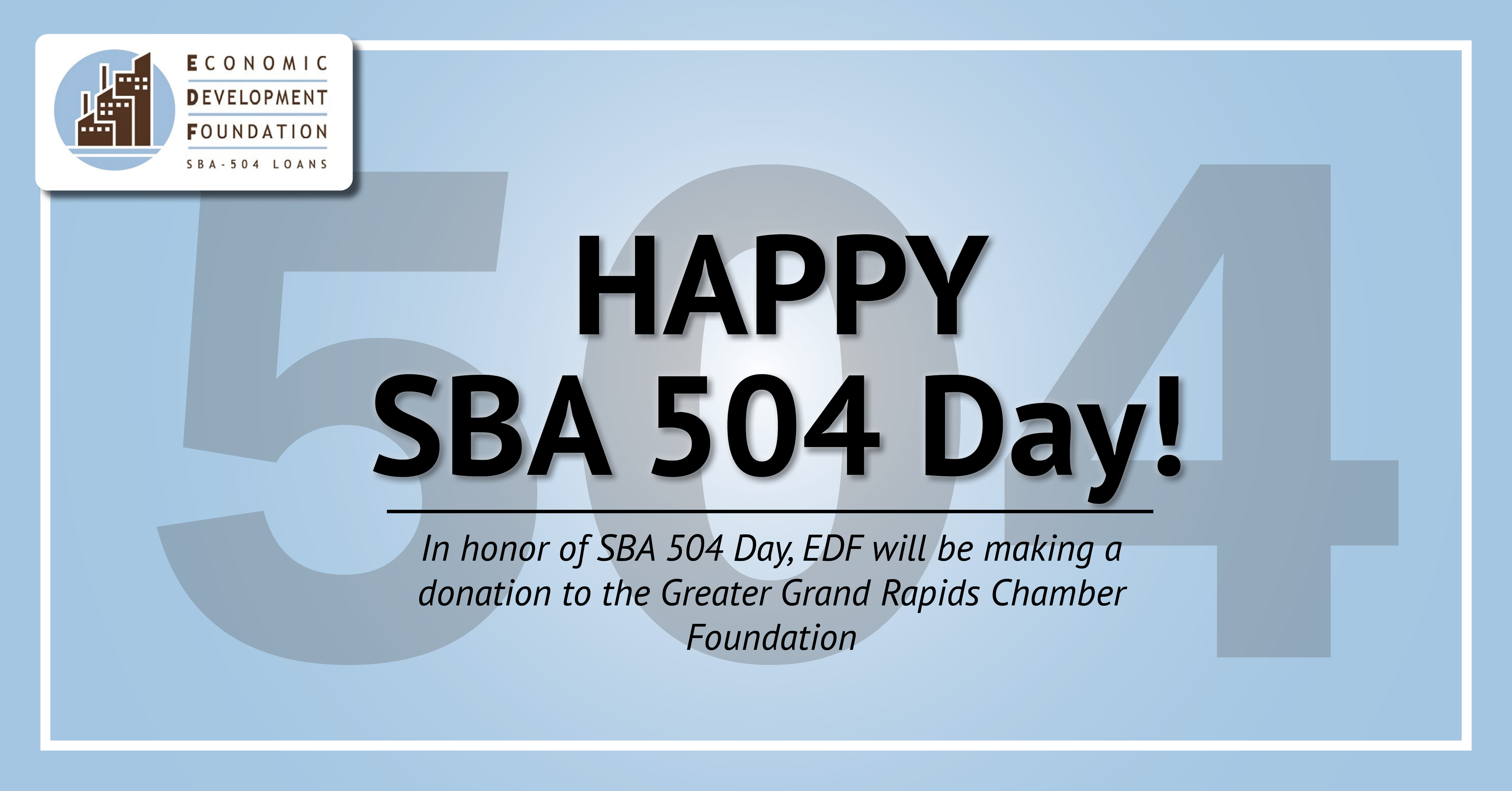 HAPPY 5-04 DAY! As an SBA 504 lender, EDF works with lending partners (banks and credit unions) all over the state to provide capital to businesses for long-term fixed asset purchases such as real estate and equipment. The SBA 504 loan offers our clients competitive fixed interest rates and a low down payment, typically only 10%.
Traditionally, as a way to say thank you, EDF spends this day delivering customized cookies to our lending partners (see the list below).  This year, saying thank you is still a priority, but we are doing so in a different and meaningful way by making a donation to the Greater Grand Rapids Chamber Foundation.  They have just recently launched a new "Rapid Response Fund" that helps support small businesses in need during the COVID-19 crisis. For more information on the fund, please click here.
Since it is our mission to support the growth and success of entrepreneurs and small businesses, we feel blessed to do our small part in helping our local small business owners weather this crisis.  Again, Happy 504 Day and thank you for being an important partner to EDF!
Chase Bank
Chemical Bank
Choice One Bank
Comerica Bank
Consumers Credit Union
Fifth Third Bank
First National Bank of Michigan
Grand River Bank
Highpoint Community Bank
Honor Bank
Horizon Bank
Huntington National Bank
Independent Bank
Lake Michigan Credit Union
Macatawa Bank
mBank
Mercantile Bank
Old National Bank
Oxford Bank
State Savings Bank
Sturgis Bank and Trust Company
Team One Credit Union
United Bank of Michigan
West Michigan Community Bank
West Shore Bank